UPDATE 7-JAN-2022
Recently , a batch of 20 of these receivers were built highlighted a few issues – details of which will be published later, but summarized below.

1 – Regarding the VXO
Not every resonator is suitable for use as a VXOs.
There is a wide variation in the VXO amplitude when pulled
The type and value of the VXO serial inductor can be critical.
The advice, for-now, is to only use Murata resonators for the VXO.
The SA612 mixer will probably require a 22k resistor from pin 7 to ground to increase the oscillator gain, if a wide pulling range is required.

2 -Regarding Receiver gain.
The input transformer (L1) to the mixer is far from optimal in the original design. (10:2 -primary: secondary).
Changing this to 10:10 and adding a 56pF capacitor across the primary winding will significantly increase the overall gain of the receiver (>18db)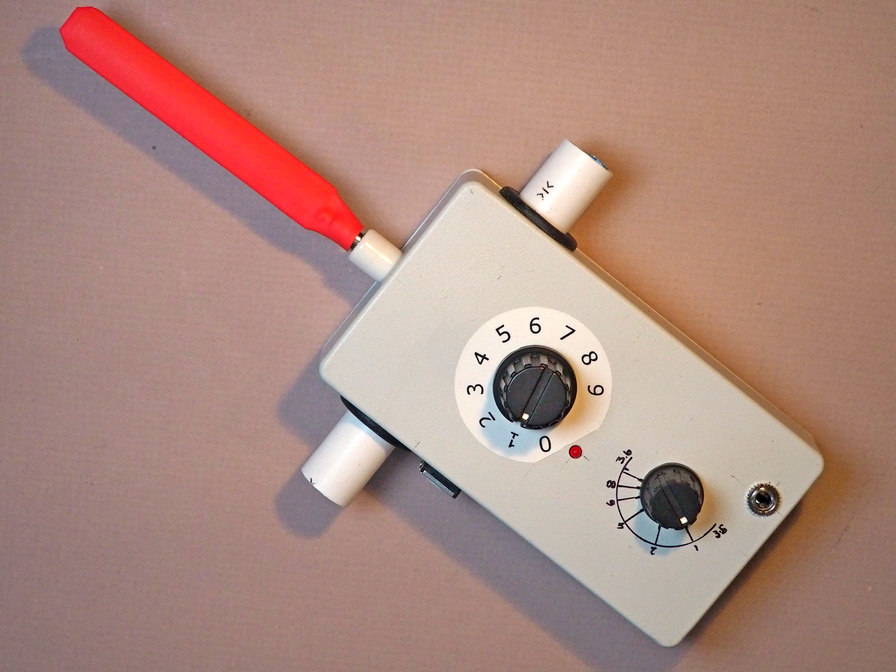 This receiver has a VXO using a ceramic resonator. The VXO is very stable, and the frequency is easily pulled down to 3.51MHz using a polyvaricon capacitor, so it will cover the whole frequency band used in international ARDF events.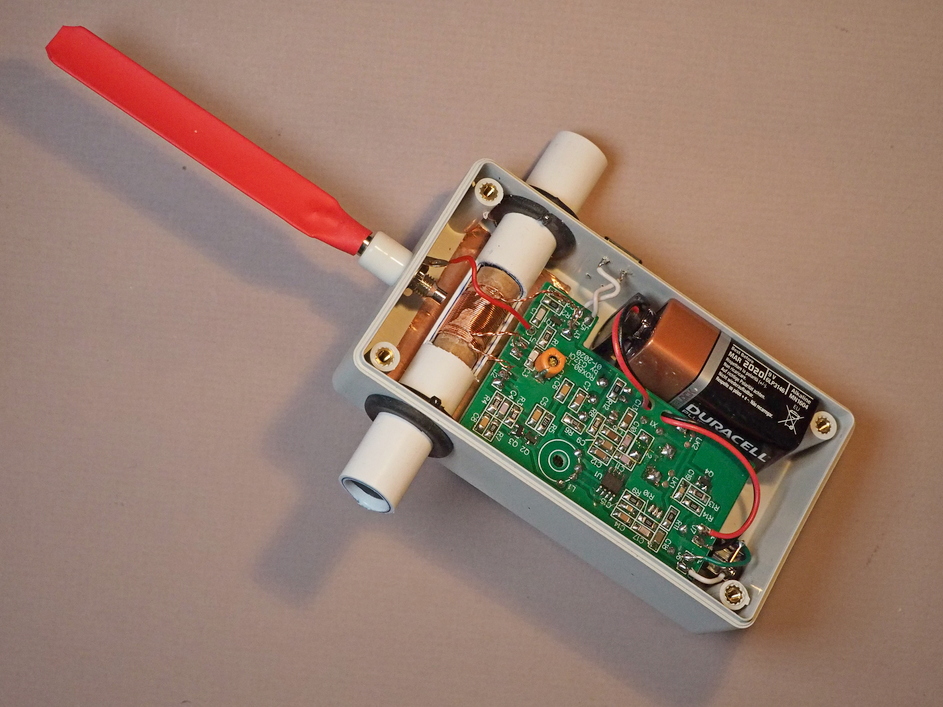 Every type of variable capacitors seem to be rapidly disappearing from component catalogues, but for now, new stock of polyvaricon capacitors is available in the UK (at 6/2020)
A TL431 is used for the audio amplifier, for minimal component count.
The RF input circuit is suitable for both ferrite-rod (loop stick) or a shielded loop antenna.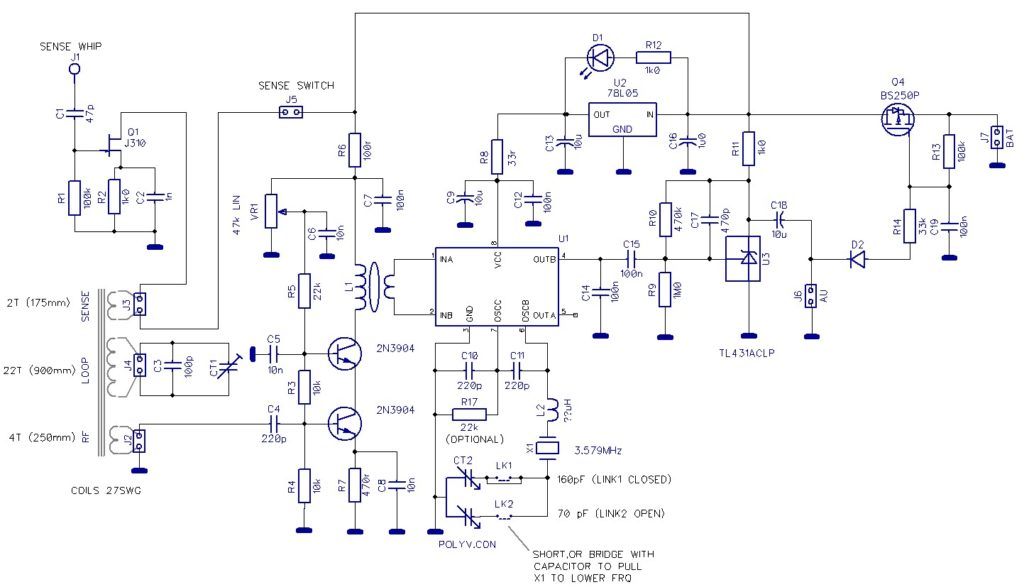 The PCB is single sided, and (subject to availability) can be supplied blank or as a module with SMT components fixed.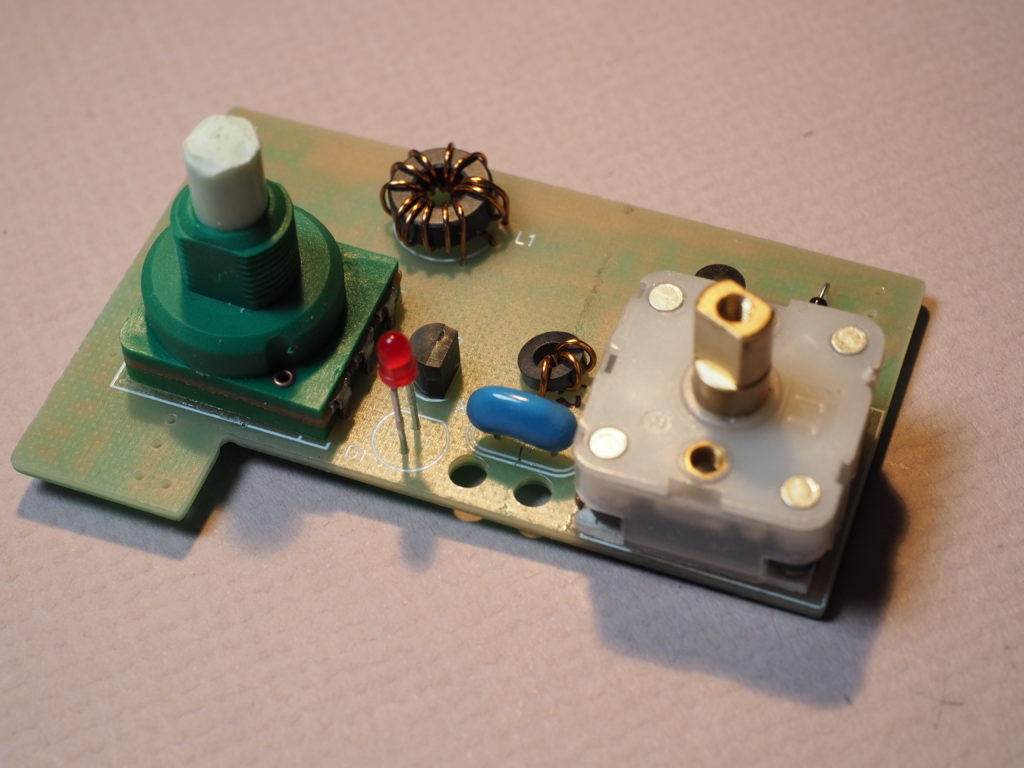 I have posted a number of YouTube videos which describe the construction of this receiver.
Introduction to simple DC receivers.
Part 1: Building guide.
Part 2: Preparing the enclosure.
Part 3: Assembling the rod antenna.
The play-list of videos can be found here.
Here are a few extra documents for information (zip files)
Schematic / Box cut-outs / Bill of Materials.
Gerber Set : (Use at your own risk. No responsibility for errors will be accepted)